Hey hey hey!
Soooooooooooo, I was looking for flight to Hawaii and I found a really good deal!!!!!!! :D Is like ~$570 for flight+hotel in Kauai!!! :D I'm so excited about it.. I really hope it works out! :D
This is a photo of it: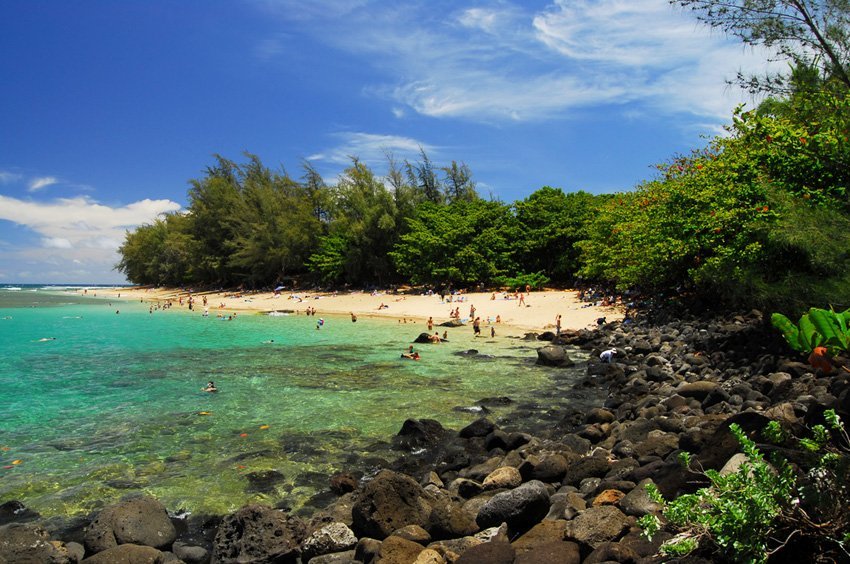 I am really excited about it! :D Hopefully we can be a few, and it's gonna be more fun!! :D
By the way, my dad went to pick up the package and they told him there that the money was not from the "cash in delivery" (in spanish contrareembolso), it was from the customs service or custome tariffs (in spanish "Aduana"). So he did pay it...
Anyways, my nephews loved the gifts! And my siblings and siblings in law the candy and chocolate! Hahaha :D
I am really gonna try to keep you updated! :D
So I'm gonna tell you that this month I'm gonna go to Tahoe! I'll write a post about it. I think is gonna be great! And I'm gonna try to make "Robiols" filled with nutella and dulce de leche! :D They are a typical recipe from Mallorca for Holy Week! :D I'm really excited about it! I hope it works out! Haha because is gonna be the first time that I'm gonna make then by myself, alone! xD They are sweet and so yummy! :D I'll post a pic when I make them! :D
This is how they look when they are cooked: (Pic from internet)
And just to finish, I'm gonna post a song that I like and I discovered thanks to the TV Show Revenge. I don't know if it's original from this singer or is a version (I think is original). But anyways, I like it! :D
So here it is!
Agnes Obel - Riverside
Have a good week! :D
-Love <3
Mari Carmen